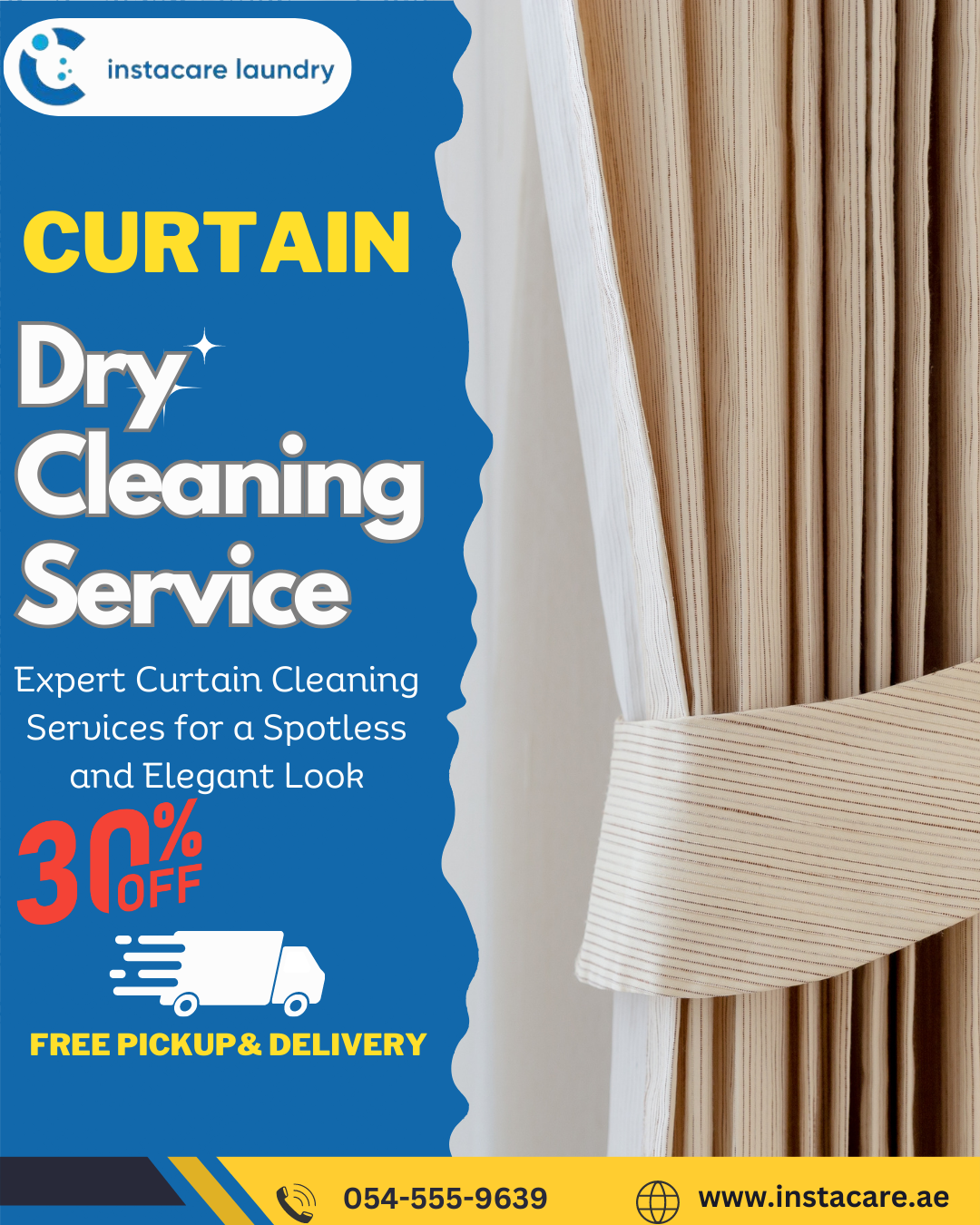 Revitalize Your Home with Instacare's Premier Curtain Cleaning Services in Dubai
As the scorching sun of Dubai shines bright, it illuminates our homes through beautifully adorned windows and curtains. Curtains not only serve as functional elements to regulate sunlight and provide privacy but also add a touch of elegance to our living spaces. However, with time, curtains accumulate dust, dirt, and allergens, losing their luster and becoming potential breeding grounds for germs. To ensure a fresh and vibrant ambiance in your home, look no further than the best laundry service in Dubai – Instacare Laundry! Our specialized curtain cleaning service in Dubai will leave your curtains spotless and breathe new life into your living spaces.
Why Choose Instacare Laundry?
At Instacare, we take immense pride in being a trusted name in the laundry industry. Our commitment to excellence, unmatched expertise, and cutting-edge technology set us apart from the rest. When it comes to curtain cleaning services in Dubai, we are your ultimate choice. Here's why:
Unrivaled Expertise: With years of experience under our belt, our skilled professionals know the art of curtain cleaning like no other. We understand the unique fabric types and utilize tailored cleaning methods to preserve the beauty of your curtains.

State-of-the-Art Technology: Instacare Laundry employs advanced technology and environmentally friendly detergents that effectively remove stains, dust, and allergens while being gentle on the fabric.

Convenience at Your Doorstep: As the leading laundry service in Dubai, we provide hassle-free curtain cleaning solutions. Simply schedule a pick-up, and we'll collect your curtains at your convenience. Once cleaned, we'll deliver them back to your doorstep, saving you time and effort.

Attention to Detail: Your satisfaction is our top priority. We pay close attention to every aspect of the cleaning process, ensuring a thorough job that exceeds your expectations.

Affordability: We believe that quality curtain cleaning services should be accessible to all. Our competitive pricing ensures that you get the best value for your money.
The Instacare Curtain Cleaning Process
Our curtain cleaning process is meticulous and tailored to suit each curtain's unique requirements. When your curtains are in our care, you can expect the following steps:
Assessment: Our team examines your curtains to determine the fabric type, stains, and specific cleaning needs.

Pre-treatment: Stubborn stains and spots are treated with eco-friendly solutions to facilitate easier removal during the cleaning process.

Cleaning: Using cutting-edge technology, your curtains are gently washed or dry-cleaned, depending on their fabric specifications.

Finishing Touches: Once the cleaning process is complete, we ensure that your curtains are perfectly ironed and free from wrinkles, restoring their original elegance.

Final Inspection: Before returning your curtains, we conduct a thorough quality check to guarantee that they meet our highest standards.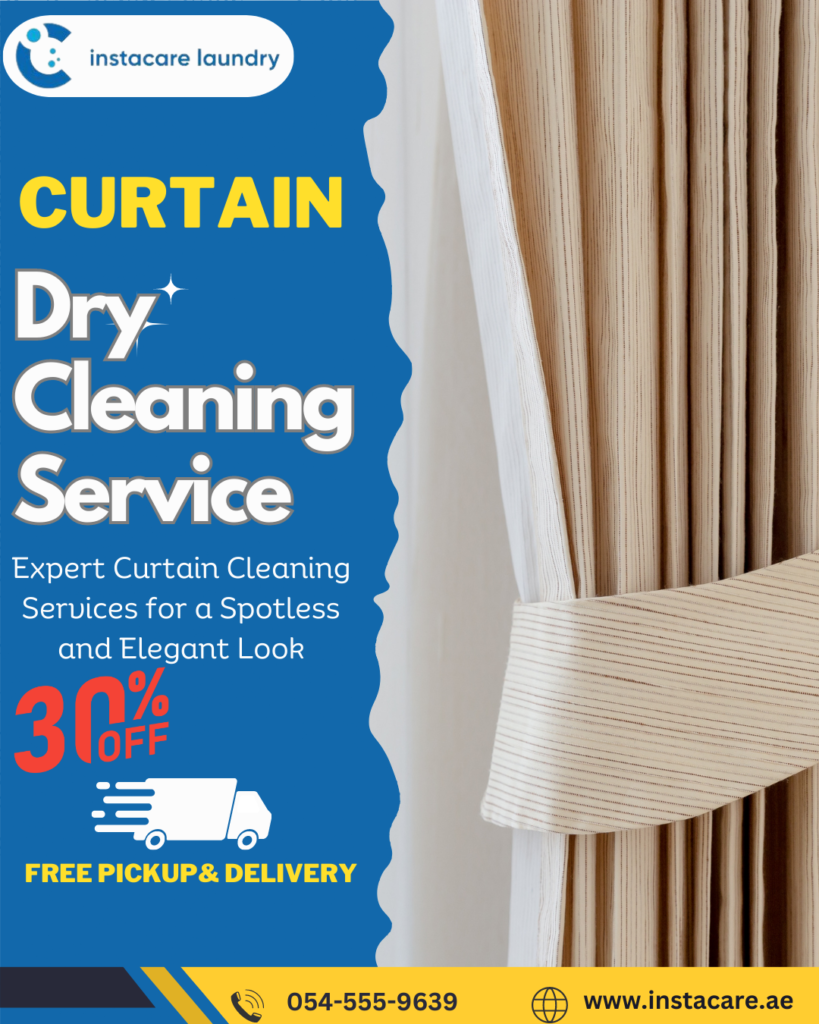 Customer Testimonials
"Instacare Laundry's curtain cleaning service in Dubai exceeded my expectations. I was amazed at how they managed to remove stubborn stains without damaging the delicate fabric. My curtains look as good as new!" – Aisha, Dubai.
"I highly recommend Instacare Laundry for their exceptional service. The convenience of pick-up and delivery was a huge plus, and the results were fantastic. I'll definitely be using their curtain cleaning service again." – Ahmed, Jumeirah.
When it comes to curtain cleaning services in Dubai, Instacare Laundry stands tall as the go-to choice for homeowners who seek excellence, convenience, and affordability. With our experienced team and state-of-the-art technology, your curtains are in the best hands. Experience the transformation of your living spaces as your curtains regain their vibrancy and freshness with Instacare Laundry.
Revitalize your home with Instacare's premier curtain cleaning services. Schedule a pick-up today and discover the difference! #InstacareLaundry #BestLaundryDubai #CurtainCleaningDubai #FreshLivingSpaces #HomeRevitalization